LifePath is again participating in the Highmark Walk for a Healthy Community and we want you to be a part of the excitement!
Registration: 7:45 a.m.
Walk: 9:00 a.m.
We are back IN PERSON at DeSales University on Saturday, June 4th, 2022. Registration is now open! Grab your favorite sneakers, and gather your team, because we can't wait to see you all back on the track this June!
Also don't forget: 100% of the proceeds from our walk teams goes to the LifePath Foundation to support the individuals we serve! Thank you so much for your support and generosity!
Thank you to all our 2022 Sponsors!
Dignity Sponsors
($2,500 or greater)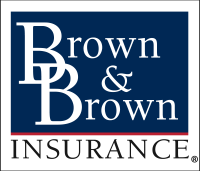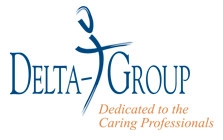 Team Spirit Sponsors
($1,000 or greater)
Coopersburg Contruction
T A Heckler Landscaping
Friends of Carlos
Brian Lidenmuth
Sandra & Richard Stafanick
Abigail Hawk, Brother's That Just Do Gutters
D.E. Cressman Insurance
Eileen & Robert Van Fleet
R. Lands Realty
Sandra & Robert Osifchin
Steve Mohle
U.S. Medical Staffing, Eric Matzkin
Compassionate Care Sponsors
($500 or greater)
Terry and Judy Iasiello
Connell Funeral Home
John Ehresman
General Healthcare Resources
Horwith Trucks
PDC Pharmacy
SAGE Design-Build Inc.
Thomas Pecuch
Helene Wagner
Beverly Willard
Dr. Kenneth J. Brislin, OAA Orthopedic Specialists
Theresa M. Devine, D.D.S., P.C.
Joseph and Kathleen Terrible
Daniel Giordano, Sea Breeze Cruize and Travel
Support Sponsors
($350 or greater)
Thomas and Anita Iasiello
Everyday Lives Sponsors
($250 or greater)
Sue Leyburn
Alan and Patricia Davis
Nikki Iasiello
Dellie and Lois Iasiello
Anthony and Suzanne Iasiello
Sam Jones (Board Member)
Dave and Patricia Sierzega
Steven and Barbara Treon
Lan-Fan Liu
Inclusion Sponsors
($30 or greater)
Deboarah and Burton Ackerman
David and Barbara Amidon
Robin Anders
Valentine Angelet-Croft
Cate Applegate
Syzane Arifaj
Lynne Auger
Shawne Bailey
Larry and Judy Beard
Gerald and TruAnn Berger
Alexis Berry-Heckler
Robert and Jane Biggs
Jessica Bivans
Steven Blumberg
Cindy Bonney
David Bray
Devon Bremer
Taryn Bridwell
Anne Brislin
Kevin Brosious
Kevin Brotspies
Dave Campion
Patricia Candela
Ronald and Rebecca Casbon
Jennifer Cataldi
Lori Coffman
Catherine Collins
Michael Conti
Cindy Crawford
Marjorie Dean
Ann Devine
John Devine
Donna Devlin
Wendy DiDomenico
Thomas and Kathleen Dieter
Jeanna Dillon
Vickie Doule
Lauren Dowd
Joseph Ebner
Marlene Eldridge
Marie Elhard
Greg Fisher
Irene Fleck
Kay Flemming
Connie and Robin Foster
Robin Foster
Jacquelyn Gebhard
Katrina Gebhard
Thomas Gemmer
Larry Giachetti
Sue Giachetti
Sam and Carol Glasmire
Chuck Goldstein
Rebecca Goldstein
Gary and Irene Graham
Frank Green
Laura Gribbins
Paul Grube
Chelsea Gursky
Jeffrey and Elyse Hackman
Elsebeth Glose Haymon
Candy Heimbach
Jody Henry
Dan Hilbert
George Hlavac
Cheryl Hoey
Mary Beth Horner
John Howard
Eric and Annette Iasiello
Shalene Immel
Nancy Ingraham
Interstate Fleets, Ken Margraff
Era Izano
Carol Josephs
Andrew Kahner
Annette Kaiser
Kaj Karch
Steven and Sharon Katz
Joseph Kellog
Lois Kerns
Ellen and Ronald Kline
Thomas and Madelin Kocher
Wayner and Donna Kromer
Daria Kulchycky
Dodd Lamberton
Joe Landrigan
Timothy and Linda Lash
Christopher Limpar
Peter and Constance Lobaido
Rev. Jeannette Love
Kristie Lowery
Shanna Mason
Anastasia Maxwell
Missy Maxwell
Patrick Maxwell
Thomas Maxwell
Joseph and Gloria Mazzie
Jill McComsey
Kathleen McFadden
Connor Minnucci
Justin Mitrani
Alden and Elayne Moe
Christopher Mooney
Gail Moyer
Alice Mudge
Aishe Muskyumova
Alison Myzal
Cam Nomie
Amanda Norris
Kris Norris
Nicole O'Hara
Erin Oravec
James Oravec
Pam Oravec
Bernadette Page
Chris Persichetti
Fernando and Carla Pinguello
Dianne and Angelique Ponzio
David Procter
Dawn Quinn
Paul Radetzky
Grace Ragiel
Andrew Ratke
Glynnis Rea
Kevin Reddinger
Jen Reich
John Robertson
Angie Rothrock
Bruce Seidel
Joan Shelly
Ronald and Mary Sierzega
Donald and Paula Sisco
Tonya Smith
Snyder Hoffman Associates Inc.
Ginny Sodano
Michael and Mary Squillace
Kimberlee Steinhauer
Anne Marie Surovy
Edward Topper
Roxanne Torrence
Bobbi & Rob Wolf
Ingrid Zavaleta
Robert Zeiger
Please complete the form below for more information on this event